Antivirus for Android
The Antivirus for Android Service enables a subscriber to protect mobile device with the Android operating system from viruses and malware, as well as secure operation of the Internet. To get the Service you need to choose an antivirus product and activate the Service via USSD-menu *456#OK. After activating the Service and receiving SMS with a link to the download page, you need to install the application on the device and activate it.
In case of the device replacement the Service should be deactivated and then activated on the new device after installing and activating the application. Otherwise the Service will not be activated on the new device, and the fee will continue to be charged.
Before installing a new antivirus application it is recommended to remove all previously installed antivirus softwares.
Activate ESET 40₸/day
ESET
ESET NOD32 Mobile Security antivirus program for Android allows you to browse the web safely for communication, work, online shopping and entertainment without worrying about viruses, malicious applications and fraud.
Details
Daily fee — 40 tenge, including VAT.
Manage your subscription via USSD-menu *456#.
Once the service is activated and you get a SMS containing a link to the application download page and a login and password to activate it. When you first start the application, you must accept the user license. You can find the terms and conditions of the user license here. To activate the application, enter the login and password contained in our text message in the Application activation section.
Traffic consumed while installing and using the application (updates, etc.) is charged as per standard data rates for your tariff.
Advantages
Antivirus — protects your device against all types of malicious applications.
Mobile Antispam — blocks unwanted calls and SMS spam.
Antitheft — automatically locks stolen user device (mobile phone, tablet, etc.) and allows tracking its location.
Anti-phishing — prevents from visiting fraudulent sites and helps you to keep your personal data safe.
Safety Check — helps control and change important parameters of your device and authorizations of installed applications in order to prevent security threats.
For more information about ESET NOD32 Mobile Security, check out the developer's website at www.esetnod32.ru.
System requirements
OS: Android 2.3 and higher
Free memory: 12+ MB
Screen: touch screen, minimum resolution of 240×320px
Processor: 500 MHz ARM7+
RAM: 256+ MB
Internal Memory: 20 MB+
Internet connection
Manage
Service subscription can be managed by *456*2#OK USSD-menu.
Retrieve information about the Service
Service activation
Check service status (activated or not)
Service deactivation
My Kcell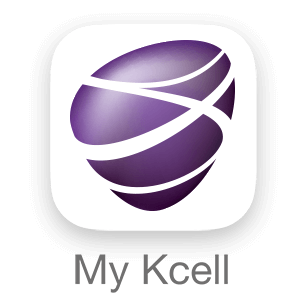 Managing your account? With My Kcell mobile assistant it's simple and effortless!
My Kcell – is your personal profile for mobile devices. Those who do not know - you are welcome to try and use it. Those who are already using it, enjoy your mobile assistant and provide feedback.
Download the application to:
Get information on your mobile number usage (balance, bonuses, tariff plan, active chargeable services, etc)
Activate/deactivate services
Pay your mobile bills using: Online payment, Topup cards, AutoPay…
Get your itemized bill for the past 90 days, including the date of request.
Kcell Filter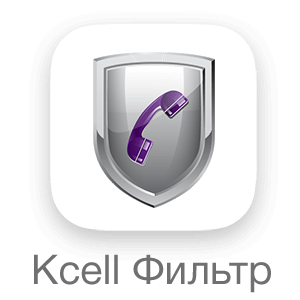 Kcell Filter application allows you to conveniently manage your calls. It is simple and easy and provides access to the full functionality of the Call Filter service. To use Kcell Filter, you must be connected to the Internet.
Download on iOS · Download on Android · Download on WindowsPhone