K-Pay
K-Pay payment terminal
K-Pay terminal is a mobile payment device that allows you to make secure payment transactions using your bank cards (Visa or MasterCard).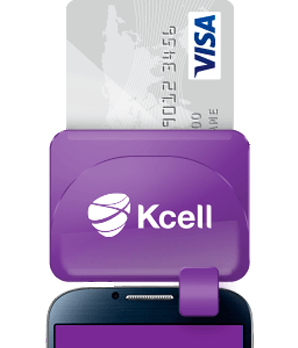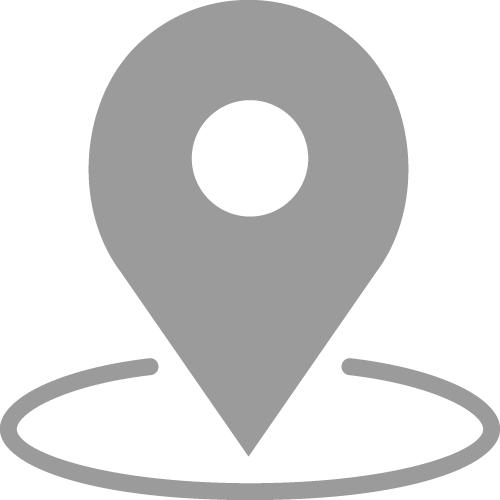 Available
You can buy K-Pay in all Kcell outlets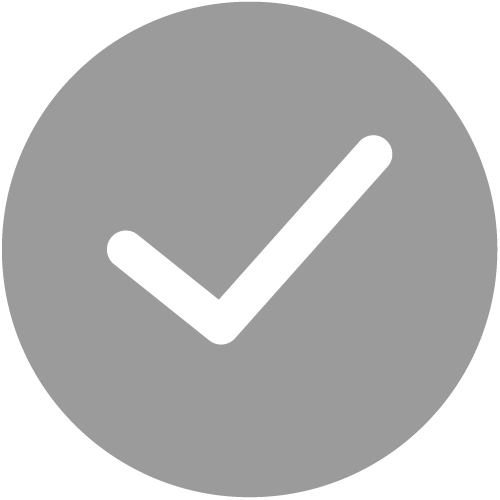 Profitable
K-Pay price is just 16000 tenge, transaction fee – 2.6% (Visa or MasterCard)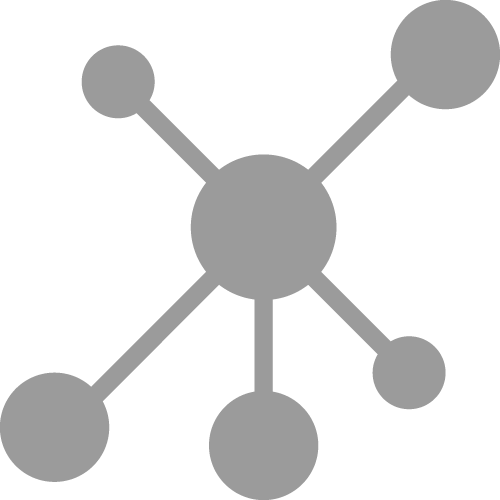 Mobile
K-Pay works anywhere within the coverage area of Kcell and activ mobile networks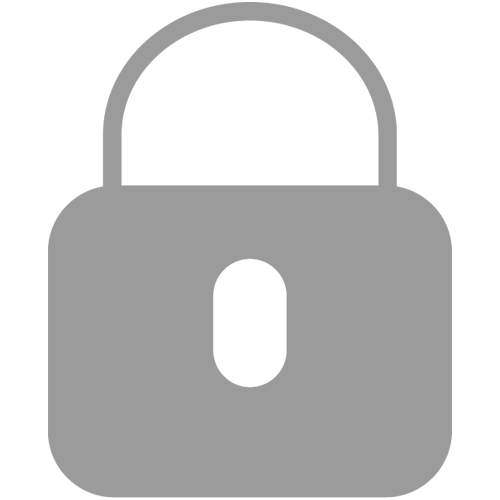 Reliable
K-Pay is a quality product from the European manufacturer Ingenico that provides the ultimate level of security, flexibility and reliability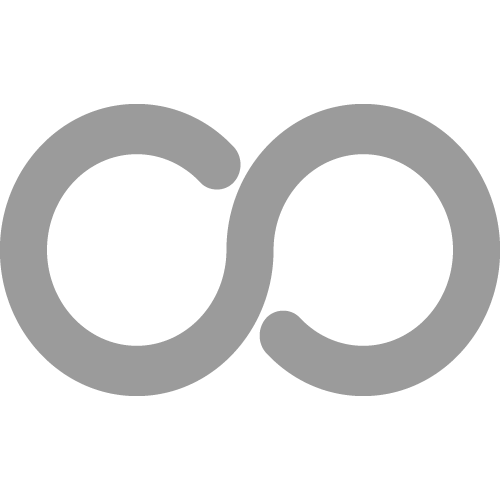 Free
Free mobile data for Kcell and activ subscribers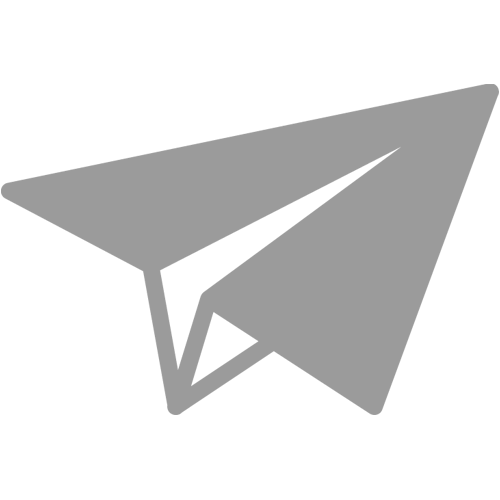 Additional
Receipts are sent to your email or your smartphone via SMS
Security
K-Pay terminal is a latest device with a chip that allows end-to-end encryption of cardholder data upon swipe.
K-Pay mobile card-reader is the first PCI PTS 3.1 POI SRED certified Chip and Sign mobile acceptance device, designed specifically to meet the mobile point of sale needs of small businesses and retailers.
The card reader includes:
a Magnetic Stripe Reader (MSR);
a smart card reader (SCR) with EMV Level 1 & 2 Certification.
K-Pay Card Reader is compatible with most mobile devices based on Android and iOS, providing reliable, consistent, clear and safe service for employees of business structures and cardholders.
With K-Pay you will avoid the risk of accepting counterfeit notes. Kazkommertsbank is our mobile transactions partner.
Warranty
Warranty term is 12 months. If you have questions, please contact service points.
Client is an individual entrepreneur or a business entity with a bank account. Details
Required documents
You can reduce connection time pre-read the documents, as well as print and fill in 2 copies of the necessary forms.
Kcell (pre-processing):
Business entity
Individual entrepreneur
Kazkom (acquiring):
Updated list of supported phones can be found by the link.
List of compatible phones
| | |
| --- | --- |
| Samsung Galaxy S II | GT-I9100 |
| Samsung Galaxy Note | GT-I9220 |
| Samsung Galaxy Nexus | |
| Samsung Galaxy S III | |
| Samsung Galaxy S III – China | |
| Samsung Galaxy Y | GT-S5360 |
| Samsung Galaxy Ace | GT-S5830i |
| Samsung Galaxy S Advance | GT-I9070 |
| Samsung Galaxy S | GT-I9008L |
| Samsung Galaxy SL | GT-I9003 |
| Samsung Galaxy Mini – India | SCH-i559 |
| Samsung Galaxy | GT-I8250 |
| Samsung Galaxy S | GT-I9000 |
| Samsung Galaxy S Duo – China | GT-S7568 |
| Samsung Galaxy Ace Duo | SCH-i589 |
| Samsung Galaxy S Duos | SCH-i919 |
| Samsung SCH-i909 | |
| Samsung GT-I9050 | |
| Samsung Galaxy Trend | SCH-I669 |
| Samsung Galaxy Tab 2 | GT-P3110 |
| Samsung Galaxy Tab | GT-P7510 |
| Samsung Galaxy Tab 2 | GT-P5110 |
| Samsung Galaxy S II | GT-I9100G |
| Samsung Galaxy Y | SCH-i509 |
| Samsung Galaxy Fit | GT-S5670 |
| Samsung Galaxy S II | GT-I9108 |
| Samsung Galaxy W | GT-I8150 |
| Samsung Nexus S | |
| Samsung Nexus S | I9023 |
| Samsung Galaxy Tab P1000 | GT-P1000 |
| Samsung GT-S5820 | |
| Samsung Infuse 4G | SGH-I997R |
| Samsung Galaxy Gio | GT-S5660 |
| Samsung Galaxy Ace | GT-S5838 |
| Samsung Galaxy Gio | SCH-i569 |
| Samsung Galaxy Mini | GT-S5570 |
| Samsung Galaxy Ace Dear | SCH-I619 |
| Samsung Galaxy Chat | GT-B5330 |
| Samsung GT-S6500D | |
| Samsung GT-S6102E | |
| Samsung SCH-I519 | |
| Samsung SCH-I339 | |
| Samsung Galaxy Y Pro | GT-B5510 |
| Samsung Spica | GT-I5700 |
| Samsung Galaxy S | SCH-i809 |
| Samsung Galaxy R | GT-I9103 |
| Samsung Galaxy Y – China | GT-S5368 |
| Samsung Galaxy Ace | SCH-i579 |
| Samsung Fascinate 4G | SGH-T959 |
| Samsung Galaxy S Plus | GT-I9001 |
| Samsung Galaxy Trend Duos | GT-S7562 |
| Samsung Galaxy Tab | GT-P7300 |
| HTC Desire V | T328w |
| HTC One S | |
| HTC One XT | S720t |
| HTC Sensation XE | Z715e |
| HTC Incredible S | |
| HTC Wildfire | |
| HTC Desire VC | T328d |
| HTC Wildfire S | A510e |
| HTC Desire S | |
| HTC Desire | |
| HTC ONE X | |
| HTC Z510d | |
| HTC S610d | |
| HTC Desire VT | T328t |
| HTC Sensation | Z710e |
| HTC Nexus One | |
| HTC Hero | |
| HTC One S | Z560e |
| HTC One V | T320e |
| HTC Ruby | |
| HTC Wildfire S | |
| HTC Salsa | C510e |
| HTC Desire HD | |
| HTC Inspire 4G | |
| HTC Legend | |
| HTC EVO 3D | X515m |
| HTC Rhyme | S510b |
| HTC Glacier | |
| HTC myTouch 3G Slide | |
| HTC Sensation,G14 | Z710t |
| HTC Incredible S,G11 | S710d |
| HTC EVO 3D | X515d |
| HTC Explorer | A310e |
| HTC Chacha | A810e |
| HTC Wildfire S | A510c |
| HTC Droid Incredible | ADR6300 |
| HTC Z710e | |
| HTC T329t | |
| Motorola XT685 | |
| Motorola Droid Razr | XT910 |
| Motorola Droid Razr | XT928 |
| Motorola Defy+ | ME525+ |
| Motorola Defy+ | MB526 |
| Motorola Defy+ | ME526 |
| Motorola GLAM | XT800 |
| Motorola MT680 | |
| Motorola MT870 | |
| Motorola Droid Razr | MT917 |
| Motorola Defy | MB525 |
| Motorola Domino+ | XT531 |
| Motorola ME860 | |
| Motorola Razr V | MT887 |
| Motorola XT319 | |
| Motorola Milestone 2 | ME722 |
| Motorola Razr i | MT788 |
| Motorola Xoom | MZ606 |
| Motorola X 2014 | |
| Motorola XT701 | |
| Motorola Photon 4G | MB855 |
| Motorola XT882 | |
| Motorola 4G Atrix 2 | ME865 |
| Motorola Edison | ME865 |
| Motorola ATRIX 2 | ME865 |
| Motorola Atrix Refresh | ME865 |
| Motorola Fuath | ME865 |
| Motorola Milestone3 | XT883 |
| Motorola Backflip | ME600 |
| Motorola Droid 2 Global | |
| Motorola Spice Key | XT317 |
| Motorola Milestone 3 | ME863 |
| Motorola Defy | ME525 |
| Motorola Motoluxe | XT615 |
| Motorola Cliq XT | MB501 |
| Motorola Droid X | ME811 |
| Sony Ericsson Xperia S | LT26ii |
| Sony Ericsson Xperia Arc S | LT18i |
| Sony Ericsson Xperia P | LT22i |
| Sony Ericsson Xperia Sola | MT27i |
| Sony Ericsson Xperia Neo L | MT25i |
| Sony Ericsson Xperia Ion | LT28h |
| Sony Ericsson Xperia Neo | MT15i |
| Sony Ericsson Xperia Arc X12 | LT15i |
| Sony Ericsson Xperia Ray | ST18i |
| Sony Ericsson Live with Walkman | WT19i |
| Sony Ericsson Xperia Mini | ST15i |
| LG Lucid | 3 |
| LG Optimus Me | LG-P350 |
| LG Optimus LTE | LG-LU6200 |
| LG Optimus LTE 2 | LG-F160 |
| LG LG-P970 | |
| LG G3 | Verizon |
| LG Optimus Pro | LG-C660 |
| LG Optimus Chat | LG-C550 |
| Droid Maxx | Verizon |
| Motorola Moto X | ATT |
| HTC One M8 | Verizon |
| HTC One Mini | ATT |
| HTC Droid Incredible 2 | Verizon |
| HTC EVO View 4G | Sprint |
| HTC G2 | T-Mobile |
| HTC myTouch 3G | T-Mobile |
| HTC Nexus One | T-Mobile |
| HTC Rezound | Verizon |
| HTC Thunderbolt | Verizon |
| Kyocera Brigadier | Verizon |
| LG Optimus S | ATT |
| Motorola Defy | T-Mobile |
| Motorola Droid 3 | Verizon |
| Motorola Droid RAZR MAXX | Verizon |
| Motorola Droid Xyboard | Verizon |
| Motorola Xoom | Verizon |
| Samsung Conquer 4G | Sprint |
| Samsung Droid Charge | Verizon |
| Motorola Droid Turbo | Verizon |
| Motorola Nexus 6 | ATT |
| Samsung Fascinate | Verizon |
| Samsung Galaxy S 4G | Sprint |
| Samsung Galaxy Tab 10.1 (4G) | Wifi |
| Samsung Infuse 4G | ATT |
| Samsung Transform | Sprint |
| Samsung Galaxy S3 | Sprint |
| Samsung Galaxy S4 | ATT |
| Samsung Galaxy S5 | Verizon |
| Samsung Galaxy Light | T-Mobile |
| Samsung Galaxy Avant | T-Mobile |
| Sony Xperia Z3v | Verizon |
| HTC One | Sprint |
| Samsung Galaxy Tab 2 | Verizon |
| Samsung Galaxy Note 4 (5.7 inch) | Verizon |
| Samsung Galaxy Edge | T Mobile |
| iPhone 4 | |
| iPhone 4S | |
| iPhone 5 | |
| iPad Mini | |
| iPad 3 | |
| iPhone 5S | |
| iPhone 6 | |
| iPhone 6 Plus | |
| City | Address |
| --- | --- |
| Almaty | 100, Samal-2 miсr |
| Almaty | 51, Alimzhanov str., (Makatayeva/Tolebayeva corner) |
| Astana | 8, Republic's Avenue |
| Astana | 1, "Asyltau" BC, Almaty str |
| Aktau | 7, "Atrium" BC, micr. 11 |
| Aktobe | 55А, Abulkhair Khan str |
| Atyrau | 13B, Kurmangazy str |
| Karaganda | 18, Peace Boulevard (Alalykina corner) |
| Kokshetau | 91, Akan Seri str |
| Kostanay | 122, Altynsarin str |
| Kyzyl-Orda | 21, Korkyt Ata str |
| Pavlodar | 77, Krivenko str |
| Petropavlovsk | 168, Auezov str |
| Semey | 58A, Kabanbai-Batyr str |
| Taldykorgan | 135/141, Shevchenko str |
| Taraz | 7A, Nietkalieva str |
| Turkestan | 256, Tauke khan str |
| Ust-Kamenogorsk | 42, Ordzhonikidze str |
| Shymkent | 11, Turkestanskaya str. (Kunayeva corner) |
| Uralsk | 71, Eurasia Ave |