Mobile TV
mobi TV
Your favorite TV shows, series, cartoons just a click away! TV is wherever you are!.

Trial period
Free access to Starter Pack first 30 days. Watch on smartphone, tablet and TV¹. Or on multiple devices simultaneously.

Conveniently
From 34 channels on Starter Pack and from 80 channels on thematic packages. Manage TV broadcasting program, reminders, time shifting and other useful features.

No credit cards
Now there is no need to connect your card, to pay for the service. Payment from mobile balance. Convenient and easy.

Included in PRESTIGE+
Connect to the tariff line PRESTIGE+ and use the service without monthly fee.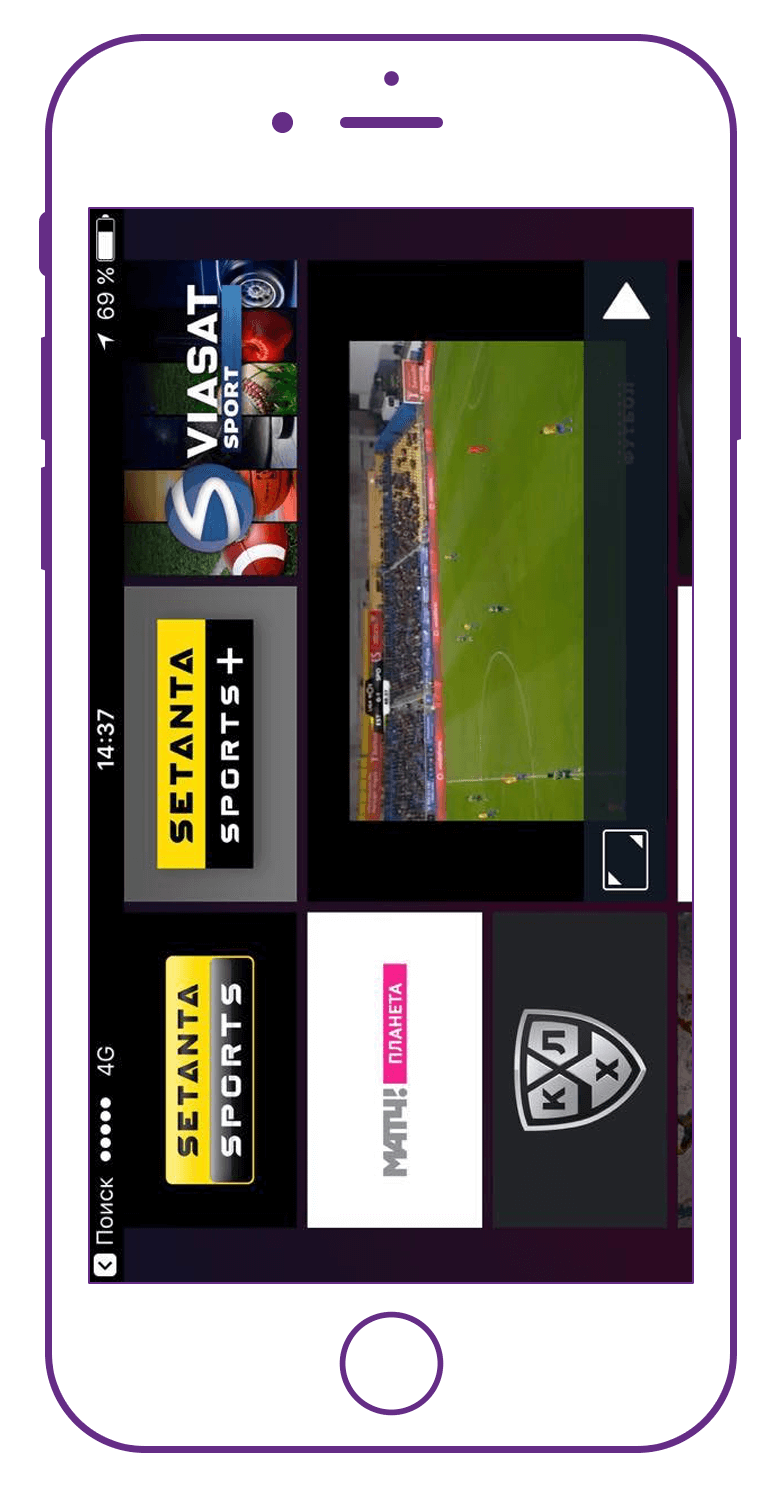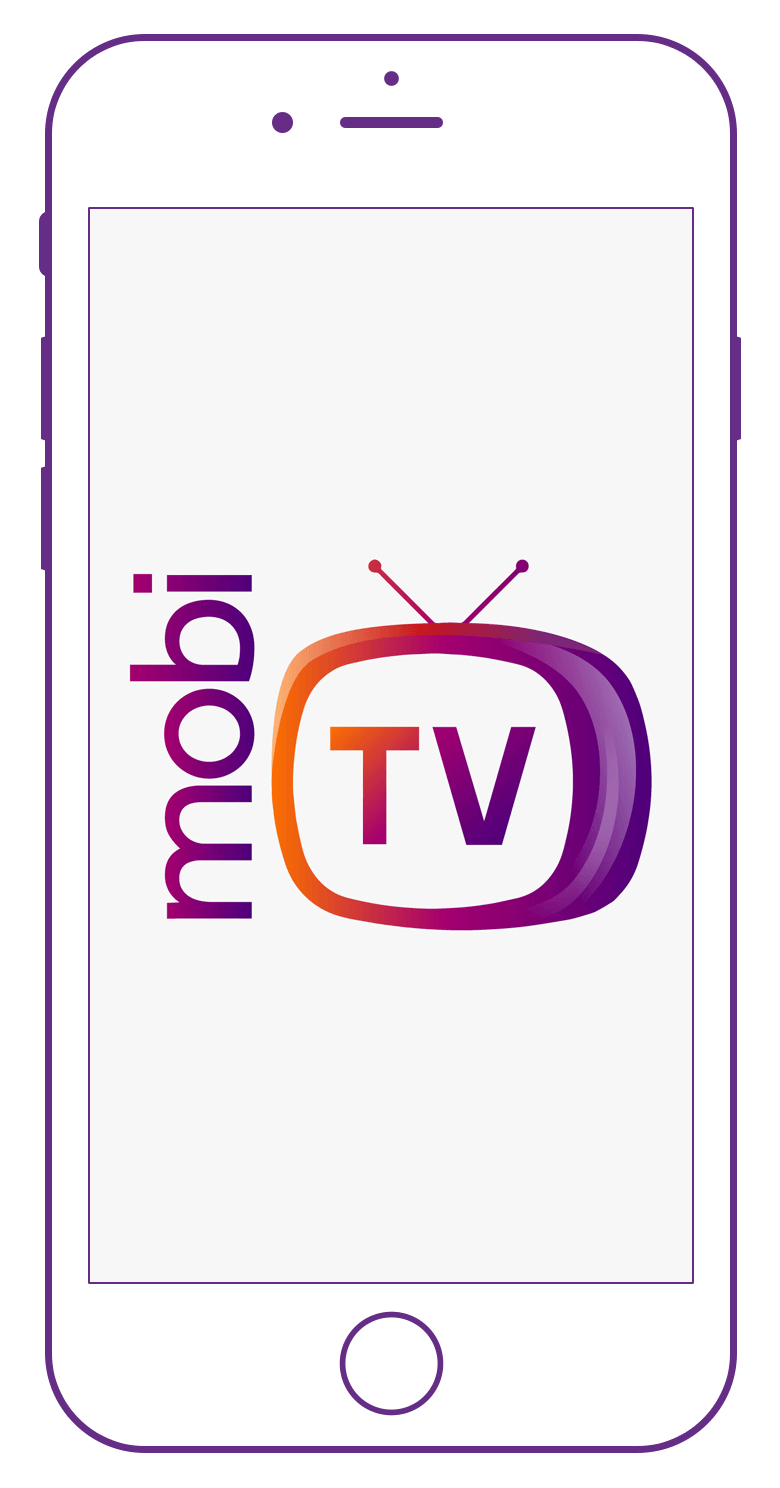 PCs and mobile devices with iOS 6+, Android 4+. Available on SMART TV Samsung 2015-2016.
mobi TV for Kcell subscribers
Activation
Step 2
Enter your phone number in the appropriate field and click Login. You will receive a one-time 4-digit password via SMS from number 757.
Step 3
Type in the password in the app.
Other ways to subscribe
In the Sign Up section, enter your phone number.
Click Create Account. You will receive an SMS from 757 containing a 4-digit password.
In the Log In section type in your phone number and password in the appropriate fields.
By short code
Dial *757*1#OK to activate Starter Pack.
Enter the phone number and password received from 757 short number.
To request password, you can also dial *757*2*1#OK.
Activate additional mobi TV packages through website at mobi TV or by calling *757*1#OK.
Ways to unsubscribe
To turn the service off dial *757*3#OK or Text по СТОП, стоп, Стоп, STOP, stop or Stop to 757.
Via mobi TV portal — through your personal account.
mobi TV for Kcell subscribers
Trial period
First time subscribers get a one-time 30 days free access to the Starter Package content (Trial period). The 7 tenge daily fee will apply after the expiration of the Trial period.
If you cancel the service during the Trial period and wish to renew your subscription, the unused days of the Trial period will not be provided and the Trial period will be considered expired, and the service fee will be charged starting from the date of subscription renewal.
If you subscribe to any mobi TV additional package during the Trial period, the Trial period shall be terminated and you will be charged both the Starter package and additional package fees.
Subscription
You can subscribe to additional mobi TV packages as well as Starter Package online through mobi TV website, by calling *757#OK or through mobile application by confirming activation of your preferred TV package.
Cost
The subscription fee for activated mobi TV packages will be daily collected in full (depending on the type of package, according to the Table ) by a lump sum payment from the personal account of the Subscriber during the period from 00:00 to 02:00 of Astana time (including the initial charge-off upon expiry of the Trial period).
If there is no payment of the Subscription fee during 60 days, the Service is deactivated. The subscription fee is established as payment for the subscription to activated mobi TV packages in the amount specified in the Table:
Name
Channels
Charge
Starter
34
7₸
TV pack without subscription fee is activated within the activated tariffs PRESTIGE 2+, PRESTIGE 3+, PRESTIGE 5+, PRESTIGE 3, PRESTIGE 5 till 31 August 2017, PRESTIGE 2 till 31 December 2016
Optimal
64
TV pack without subscription fee is activated within the activated tariffs PRESTIGE 7+, PRESTIGE 9+, PRESTIGE 7, PRESTIGE 9 till 31 August 2017
Elite Sport
3
990₸ per 30 days
World News
11
20₸
Music
9
20₸
Sport
8
25₸
Movie
14
30₸
Kids
9
30₸
Entertainment
10
25₸
Education
11
39₸
Hobbi
10
20₸
Additional Device
1
10₸
Mobile Internet traffic consumption
Subscribers to mobi TV can enjoy non-chargeable internet traffic (uplink and downlink), except for PRESTIGE+ (2, 3, 5, 7, 9) or PRESTIGE (2, 3, 5, 7, 9) tariffs which offer 5GB of non-chargeable internet traffic.
Access free within tariffs for PRESTIGE+ and PRESTIGE subscribers
Access to TV—package «Starter» is provided free within tariffs to successful write-off for the tariffs:
Access to TV—package «Optimum» is provided free within tariffs till 31.08.17 subject to successful write-off for the tariffs:
When subscribers go over their inclusive mobi TV 5GB data allowance, any further usage will be deducted from their tariff's included data. In order to avoid unwanted data charges, subscribers can unsubscribe from mobi TV or switch to another tariff.
Customers on PRESTIGE+ and PRESTIGE tariffs can check their remaining mobi TV non-chargeable data allowance by calling *100#OK.